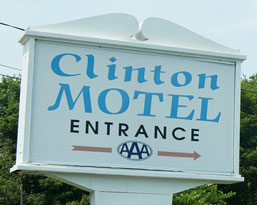 We hope you find an offer that suits your needs and chose to stay with us.
If you got any questions please do not hesitate to Contact Us or Give us a call: (860) 669-8850.

Clinton Motel is quaintly nestled in the historic district of Clinton Connecticut.
Clinton offers our visitors a multitude of activities while enjoying the tranquility of a waterfront city.
We offer high speed internet, free parking and local calls.
The Clinton Motel is ideally located in Clinton with close proximity to New Haven, New London, and Middletown. Several casinos are a short distance and is close to many antique stores and shopping outlets.